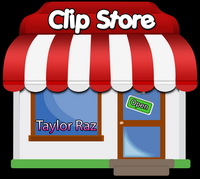 My Clip Stores
Welcome to my "clips4sale" clip stores page.
I currently run 4 different fetish stores in which I produce all my own content with the help of some very sexy models that you will notice when you click on the "models" tab above. Below you will find a little intro to what each store is about, along with the corresponding animated banner which is linked directly to each of my 4 individual stores.
Footjob Fantasies Cum True
How many times have you wanted to script your own custom porn movie or clip? Maybe you want to see a particular model in a particular shot, or shots held for a certain period of time, or almost anything your dirty little minds want to see just the way you like it?! Barefoot, toe job, solejob, certain color nails, your storyline... just about ANYTHING!
Well, now you can! FootJob Fantasies Cum True is dedicated to making all fan's fantasies cum true!



The Foot Infatuation
Here you will be able to see the sexiest foot models worshipping each others socks, bare feet, and pantyhose. Sometimes the girls feet are stinky, or they may be perfectly clean! The girls might LOVE worshipping each others feet, or they might HATE it and be FORCED to worship! Your foot fantasy can come true by emailing Tay and ordering your custom video!



First Time Footsmellers
Does it turn you on to smell sweaty feet? Does it turn you on more to see hot girls smelling each other's sexy feet? First Time Footsmellers is just that, sexy girls who are smelling other girl's feet for the first time as well as girls who've already done it and love it! Your foot fantasy can come true by emailing Tay and ordering your custom video!



Tickle Addiction
"Tickle, Tickle, Tickle." Whether you love hearing a sexy girl laugh uncontrollably, or see a vicious tickler give no mercy, you'll love the clips at "Tickle Addiction." You'll see pantyhose tickling, barefoot tickling, rib tickling, armpit tickling, and more! Some girls will ask for it; some will be forced into it! Tay can make your tickle fantasy come true if you just email her your custom tickle order!



Taylor's Fetish Emporium
Here you'll find a large variety of clips featuring Taylor and all her sexiest girlfriends! They love balloons the most on this site-either blowing them up until they pop, or sitting on them until they explode, and much more to do with balloons! You'll also find some bubblegum blowing, girl-girl lesbian action, and foot pumping! Whatever your fetish is, mild to wild, Tay can make it come to life. Just email her your custom request!